The Challenge
WesternOne's concept for a new remote monitoring system, based on emerging smart worksite technologies, had the potential to be a game-changing tool for the construction industry. To get their product to market, they required a comprehensive plan to establish a new sub-brand and ensure a great user experience for their customers.
The Solution
We supported WesternOne throughout the development of the WEDGE system, starting with initial branding exercises to establish a name and visual brand that communicates the edge that it offers its users. From there, we created and tested an intuitive interface that makes it easy to use on-the-go.
Using a multi-channel marketing strategy, we helped to place WEDGE in the hands of the contractors, project managers, and site supervisors that need it most.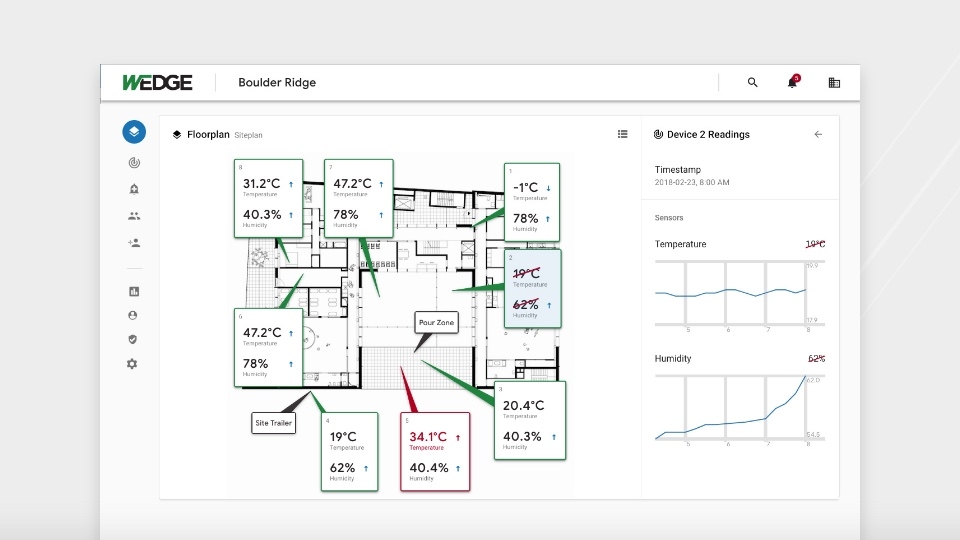 The Results
We provided WesternOne with a complete suite of services to get WEDGE from prototype to launch. Thorough research and testing helped us develop a streamlined interface that allows customers to view data about their worksites any time, anywhere. Meanwhile, strategic branding and ongoing advertising efforts (such as their WesternOne WEDGE promotional video), coupled with a new microsite, positioned WEDGE for success in the construction and development industry.
Update: Our team designed and built new sites in 2018 for WesternOne (since acquired by United Rentals), including a microsite for WEDGE.