The Challenge
The team at Victoria International Education knew that their existing site was difficult for students, parents and homestay hosts— information was hidden and navigation was complicated. Their objective was to provide an informational and promotional tool that would make potential students think, "This is the place I want to go to school." Victoria is a friendly, safe city with endless natural beauty, and the new website needed to showcase the location.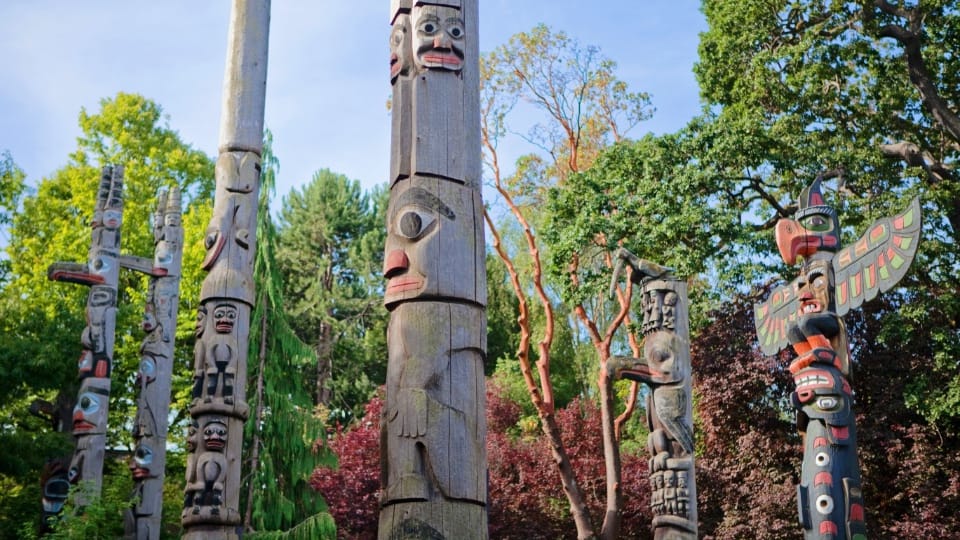 The Solution
A diverse international audience meant that language accessibility was a key consideration for this project. Our team worked hard to make sure all aspects of the website—from design to build—were conducive to online language translation, with an overall website created to best accommodate Google Translate. 
We also helped build Language Pages featuring brochures and application information in nine popular languages, from Spanish to Vietnamese, making it easy for potential international students and their families to research academic programs in Victoria and the surrounding area.
Our team leveraged knowledge from our earlier work on a multi-site solution for the Greater Victoria School District to show their relationship to Victoria International Education with a distinct but complementary design.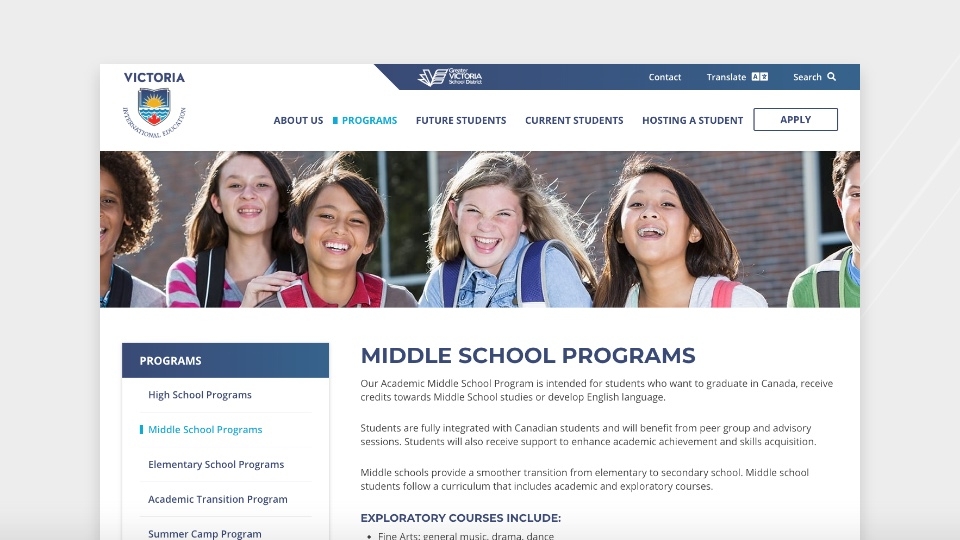 The Results
Combining a strong visual brand and sound content delivery, the new website clearly communicates the benefits of their programs and of Victoria as a destination for international students. We set their team up to easily update the site as their needs and student expectations change. The result is clean, contemporary site that is easy to navigate, and a flexible platform that sets up Victoria International Education, and its students, for future growth. Check out the new website!