The Challenge
Despite continued growth, the City of Surrey recognized that the absence of a platform for engaging investors might be causing its developing business sector to miss out on opportunities for long-term success and expansion. The City required a website that established it as a world-class competitor for international talent and investment, and made it easier for potential investors to connect with Surrey's business community.
The Solution
Our team worked with the City to determine key audiences, and then developed a framework and content strategy that would make it simple for those users to navigate the new website. The design approach for this project focused on building connection and engagement through a clean, modern interface, while incorporating functionality that sets the site apart from other investment sites.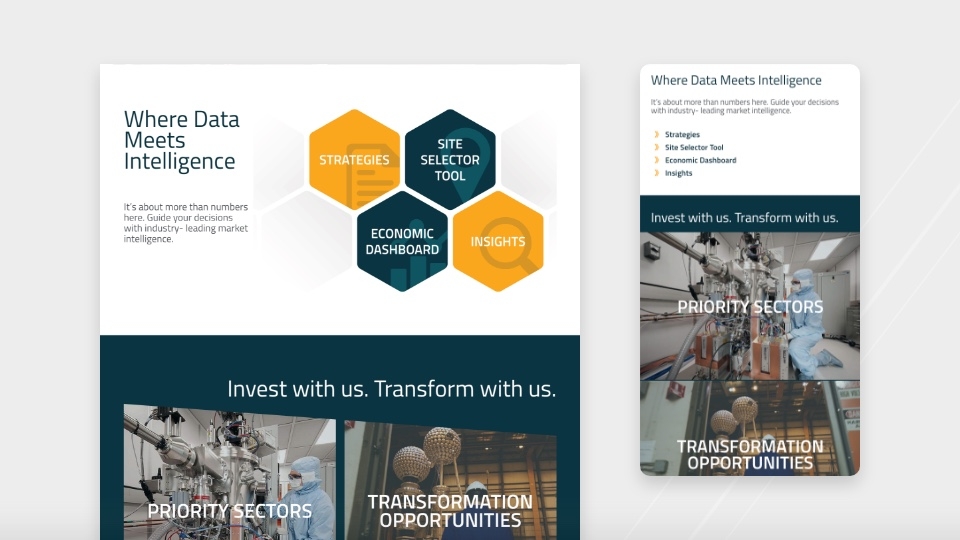 The Results
This new marketing platform provides the City of Surrey with an opportunity to increase investor attraction and retention, and expand their reach within the global investment community. The website was designed to integrate with Surrey's current subscription service and property search tool to better provide their prospects with valuable information about investment opportunities within the city. Check out the Invest Surrey website!