Read testimonials from our amazing clients.
We believe in big-picture strategy, paired with high-calibre creative and technical execution. This dedication to quality translates into award-winning projects and exceptional customer service. Hear what our clients have to say about working with us.
"In a word, amazing. I was impressed by Upanup's professionalism from the moment they first pitched the project. Upanup were very responsive to our needs, but they were also good at drawing from their experience on other projects to identify issues that we wouldn't have thought of on our own. They were responsive, eager, always a pleasure to work with, and most importantly, they did a great job."
"Upanup's team was proactive in coming up with the best approach and delivered a solution that catered to our needs. The friendly team at Upanup collaborated very well with the technical and communications team we already had working on our website. The completion of the project met our timeline, was on budget and we were pleased with the end result."
"Working with Upanup's team was seamless. They really took the time to understand the scope of work and worked hard to keep us on our timeline. The services were great and the team we worked with had a lot of knowledge. When we hit some snags in our timing, they were quick to work with us on adjustments to the work process. I would absolutely recommend Upanup. I felt they were fairly priced and offered superior service."
"Having worked with different agencies in the past, I can honestly say that working with Upanup has been completely different, in the best way possible! Their team of creative geniuses have the ability to take a small idea and expand on it, resulting in a final product that is over and above expectation. Their ability to juggle multiple projects and multiple clients is noticeably seamless."
"The Upanup team is super friendly and very knowledgeable. They understand the data and what it's capable of. I trust Upanup to do what's best for my project as the expert in their field. Their team answered all my questions and kindly walked me through the various concepts and processes they deal with in online marketing. The service they provided for my team was great."
"The Indigenous Business and Investment Council website is award-winning. The website attracts interest from new individuals and organizations who consider the site an indicator of IBIC's professionalism. Upanup's professional execution in the design and build out of the website and ongoing cost-effective services are without dispute – top of class."
"Working with Upanup was a dream. They are so organized, detailed, responsive and helpful. They actually stick to timelines which we loved as it kept us on track and accountable. I will continue to recommend Upanup to everyone who asks. Every element of our website refresh project, from design to migration to launch, was a good experience. The service provided is top-notch... they go above and beyond to make the best product available."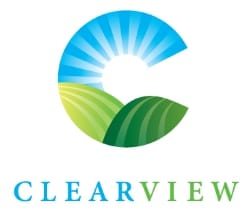 "The entire team at Upanup was absolutely amazing. Very professional and impressive attention to detail right from the very start of the project and down to the last detail... very well planned and executed. I felt that the timeline was perfect for a manageable workflow. It was the best process for a rather large project."